REVIERWELT. Device interfaces.
Don't be afraid of technology – with the Plug&Play devices we recommend, you can quickly and easily integrate trackers, cameras and trap detectors into your territory. In our Revierwelt Edition plus all necessary components are included and preconfigured. These devices can be made ready for immediate use by entering an activation code.
In addition to the Plug&Play models, other devices tested by us can also be integrated into Revierwelt. The links listed in the overview refer to suppliers who manufacture or sell such devices. Revierwelt supports most of the devices on the market. Talk to us.
If you want to connect other trap detectors, wildlife cameras or GPS trackers with an SMS or GPRS interface to the area world, please contact us by eMail (support@revierwelt.de). We will, if technically and economically possible, realize for you a coupling of your device to our area world free of charge.
X-VIEW 5.0 G
REVIERWELT-Edition
only 0.4 seconds trigger time – 12MP resolution – 1080-30FPS – 56 invisible infrared diodes – up to 15 meters illumination in darkness – multishot with up to 3 photos per second – new, clearer menu navigation – infrared sensors with a detection range of 52° – high quality sharp images day and night – easy to use: detailed German menu navigation – invisible 56 black LED flashes – flash range of up to 20 meters during the day – Full HD video including audio recordings – 25 or 31 LEDs as desired
The Revierwelt edition includes a 4-network SIM card with 5 € credit, 8 GB SD card Class 10, 8 Mignon 1.5 V batteries.
PLUG&PLAY – simply enter activation code and get started!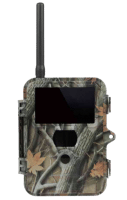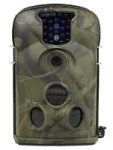 Dörr
Snapshot Mobil Black 5.1 IR
Tracker MU-201 G3
REVIERWELT-Edition
Compact lightweight tracker for locating dogs, people or vehicles. Pre-configured for immediate use and including the activation of the WuH-Revierwelt dog tracking for one year. The only 60 mm x 35 mm x 23 mm small and approx. 50 g light, IPX5 splash water protected device with an integrated lithium ion battery 1300 mAh equipped for real-time location of dogs/objects. Great features, a comparatively sensationally low price and state-of-the-art technology make this system stand out from the competition. For GPS tracking, the dog wears the tracker on his neck (e.g. the Revierwelt neck) or in the dog vest. You can track your dog's position, movement and hunting activities online in real time on the map using our mobile phone software WuH-Revierwelt for Android, iPhone, iPad or Internet access for an internet-enabled smartphone. The dog can also be tracked at home on the PC.
The bundle includes a multi-network SIM card with 5 € credit (lasts about 2 years).
PLUG&PLAY – simply enter activation code and get started!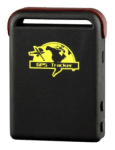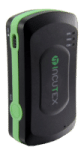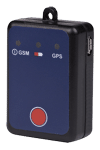 Tracker TK 102-2 *V9/11/13
GPS Tracker
Tracker  Itakka
TRAPMASTER trap detector
REVIERWELT-Edition
The online controlled latch detector for REVIERWELT.
Absolutely animal welfare compliant trap monitoring!
The TRAPMASTER is an electronic trap detection system for direct connection to REVIERWELT. Emphasis lies on user friendliness and reliability, flexible notification options via SMS, push message, mail or call via REVIERWELT, automatic credit monitoring and credit warning, SIM card rechargeable via REVIERWELT, state of charge monitoring and warning and special batteries for stable long-term performance even under adverse circumstances.
A TRAPMASTER is the ideal retrofit for concrete pipe traps, rocker pipe traps, box traps, suitcase traps and many other trap types.
The bundle includes a multi-net-SIM card with 10 € credit (lasts approx. 2 years).
PLUG&PLAY – simply enter activation code and get started!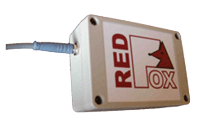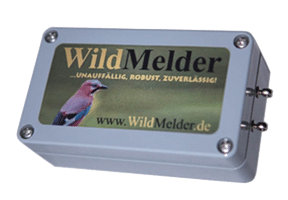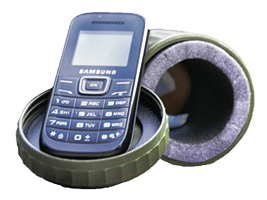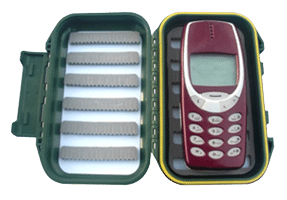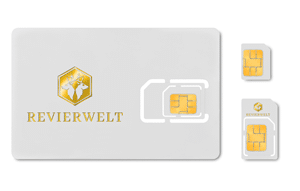 Multi-network SIM card
for all Revierwelt devices
SIM card can be used in over 200 countries worldwide, all German networks are covered to over 95% of the area. This telephone card (SIM card) is contract-free and uses the telephone networks operated in Germany. If a provider does not supply a network, the card automatically switches to an available network. This covers approx. 95 % of the entire federal territory (including border areas). The map has over 10 euro (net) assets and is loaded if necessary over the district world. Only available for our GPS, wild camera and trap detector customers.