REVIERWELT. The whole hunt in one place.
REVIERWELT. Your reliable companion for hunting.
Revierwelt accompanies you and your fellow hunters with over 90 different functions through their everyday hunting life.
You will find an overview of the extensive possibilities of the hunting grounds here.
REVIERWELT. All possibilities.
No matter if you only need a digital area map, if you want to locate your hunting dog with GPS or if you want to use all 90 functions of Revierwelt: here you are right.
Revierwelt offers you everything you need for everyday hunting. In one place.
REVIERWELT. Apps for Apple iOS and Google Android.
The Revierwelt app supports security in hunting operations and the administration of the district data. It communicates all hunting activities in the hunting community with minimum effort for the individual hunter. The app automatically synchronizes all activities reported in the hunting area.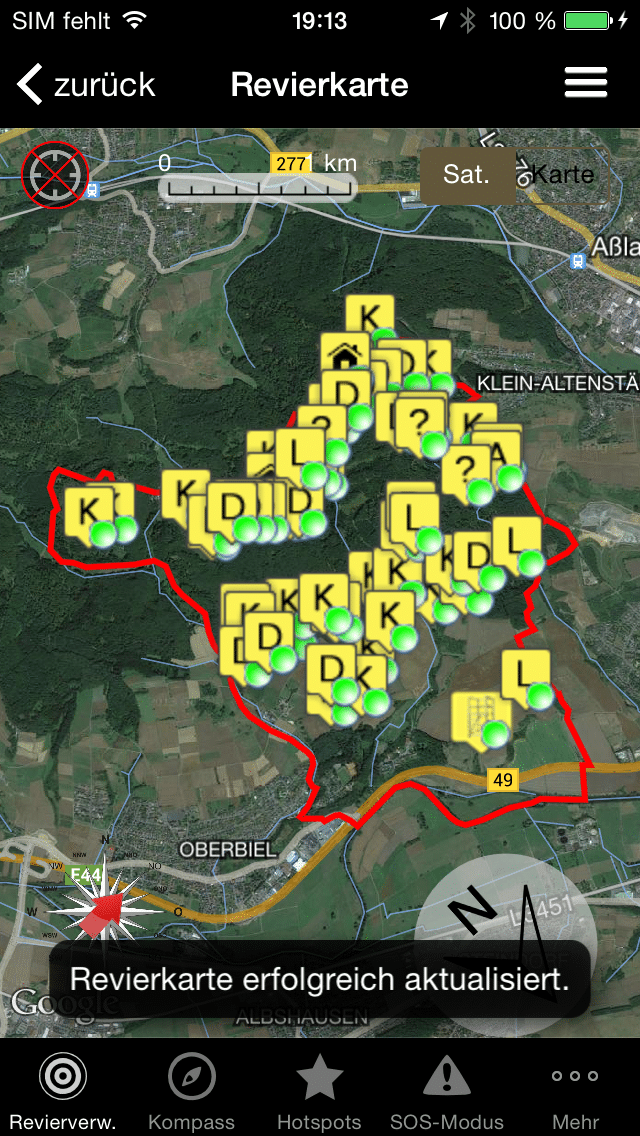 REVIERWELT. Facts and figures.
Revierwelt is offered:
In Germany by Paul Parey Zeitschriftenverlag GmbH with its publications "Wild und Hund" and "Deutsche Jagdzeitung (DJZ)",
in Switzerland by JAGD&NATUR MEDIEN AG with its publication "Jagd & Natur – das Schweizer Jagdmagazin",
in all other countries directly through Revierwelt Media GmbH.
REVIERWELT. Customer opinions.